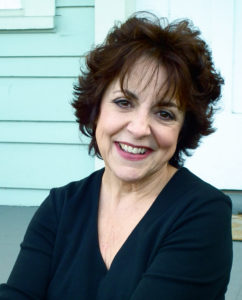 Robbie Holz is an internationally-respected speaker and intuitively-guided practitioner of self-healing. She is also a multiple award-winning author. She travels widely teaching the powerful healing techniques and philosophies that she has practiced personally.
Using Australian Aboriginal principles, Robbie healed herself of hepatitis C, fibromyalgia and treatment-induced brain damage. She subsequently participated in ceremonies with Aboriginal tribeswomen in the Australian Outback.
Robbie is a frequent guest on TV and radio programs internationally and across the U.S. She is acclaimed as a charismatic speaker of exceptional clarity, humor and inspiration. Robbie has presented at international and national conferences, and organizations with an interest in natural healing principles, the power of the mind to self-heal, and achieving greater consciousness.
Multiple-award-winning Secrets of Aboriginal Healing: A Physicist's Journey with a Remote Australian Tribe is published by Bear & Company. It is the inspirational true story of Dr. Gary Holz's healing journey with a remote Aboriginal tribe in the Australian Outback.
Co-authored by Robbie and her husband Gary, a prominent physicist and Psycho-Neuro-Immunologist, the book was written at the Aboriginal people's request to reveal their healing secrets to help others. Currently read in over 35 countries, it has been praised as being delightful and extremely helpful to its readers.
The sequel, Aboriginal Secrets of Awakening: A Journey of Healing and Spirituality with a Remote Australian Tribe, also published by Bear & Company, details Robbie's miraculous recovery after almost dying twice.
Her articles on holistic health topics and aboriginal wisdom have appeared in magazines, publications and websites in Australia, Canada and the U.S.
Robbie is passionately committed to help people worldwide activate their powerful inner healer.
You can read more about Robbie Holz and her work, and connect with her, at her website, www.holzwellness.com.
Contact Robbie Holz:
425-967-5514 (Pacific)
robbie@holzwellness.com
www.holzwellness.com
Interview on 5.6.2016