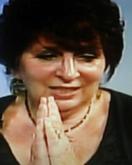 Phoenix is an amazing healer and specializes in stress reduction and balancing the physical, emotional, mental, and spiritual levels of one's being. She is a Reiki Master/Teacher and Master Ear Candler, and is certified in Hypnotherapy, Reflexology, and Anam Cara (which is a mid-wife to those leaving the physical). She also specializes in Creative Visualization, Present and Past Life Regression, and uses ancient rituals for healing – Chakra Illuminations, Sage/Lavender clearings. Currently, she practices at The Suah Center for Natural Wellness in Riverhead, NY. Phoenix has also been using her healing skills in Reiki and her unique psychic gifts to communicate with our animal companions (please see testimonials below), earning her the distinction of one of the best psychic healers in the United States.
In addition, for the past two years she has been the producer/host of "Phoenix Rising" a cable TV show in her local area of Long Island, New York, soon to be expanding. During her show, she interviews individuals/panels with different professions and backgrounds; from authors, artists, Paranormal Investigators, psychic/mediums, Interior Designers with Feng Shui certifications, Health Food shop owners, animal education and rescue, etc.
PLEASE SCROLL DOWN THIS PAGE TO LISTEN TO PHOENIX AND TED'S PODCASTS
---
QUOTES FROM SOME OF PHOENIX'S PATIENTS
" Phoenix is everything I thought she would be and more — down to earth, warm, compassionate, understanding. Her true and genuine desire to help me was evident at our first visit.We connected through purposeful conversation, which led her to know what healing techniques would be most beneficial for me. Phoenix provides me gentle hands-on sessions using Chakra-balancing and Reiki along with Reflexology. Included are the most amazing, soothing Guided Meditations. She continues to question, listen, provide counseling and will adjust healing methods as necessary. Every session with her gives me a sense of complete, to-the-core healing. She is "just what the doctor ordered" and is a true blessing to me."
– Marge Reeves
---
" Knowing more about my dear four-legged companions has given me a deeper respect and gratitude for Phoenix. When Windy, my twelve year old Chihuahua, was diagnosed with a brain tumor and given a six-month life expectancy, I used various communicators to better understand her wishes. Through Phoenix, I was able to "hear" Windy and respect that the choice was hers. In life, Windy chose to have her dignity be respected and in spirit she has chosen Phoenix to express her wishes and send messages of wisdom. I am thankful to both of them for the life changes these messages have given me."
– Katherine Heatley
---
"Phoenix is a unique person, she brings a positive outlook to everything she does and carries a special aura of tranquility that is soothing and very comforting. I first met her when she did reiki on my yellow lab around 15 years ago. Jack was sick with stomach issues and food allergies, Phoenix's sensitivity helped Jack relax and soothed him to a healthier state of mind. It wasn't till years later that I reconnected with Phoenix and she helped me with my sinus issues by introducing me to ear candling.
I suffered from constant sinus pain and headaches due to the congestion in my ears. After the first session I felt better but realized it was only after regular candling that I really saw real results. My face actually looked different after a few sessions, much less puffy and swollen and the sinus pain virtually disappeared. I would recommend anyone with sinus issues try Phoenix and see the results first hand."
– Marcus Stinchi
---
"Thank you Phoenix, for your weekly visits with our Aimee during her last months. Your powerful spirit combined with loving compassion, helped her to maintain her health far longer than we were told by "traditional" sources. She (and we!) looked forward to the Reiki sessions that always soothed and comforted her. Your communication with Aimee was astonishing! You are a true treasure. We are forever grateful to you."
– Don and Judy O'Connell
---
Ted's interviews with Phoenix
2.27.15 (last 30 minutes Phoenix is joined by Lois Berman)
9.5.14 
6.20.14