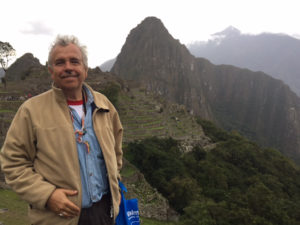 On Friday, November 2, 2018, during the second hour (3-4 p.m. PST), Ted will be celebrating the five year anniversary of his Out of this World Radio show. Started in November November 2013, Out of this World Radio is now the fastest growing metaphysical and spiritual radio program in the world, with over 250,000 listeners in over 90 countries!
With the help of KKNW and Erik Krema, Producer Eric Burris and light workers around the world, Out of this World Radio has had a great success in raising consciousness and making this world a much better and happier place. Together, I know that we will continue to create a happier, better planet and that there is a bright and beautiful new future ahead of us. I am very grateful for this show and all my listeners; thanks to all of you for your beautiful help and support!
I hope you can all listen to this very special five year anniversary radio show of Out of this World Radio. Radio clips from some of the world's most famous and well-known spiritual people, psychics and UFO people will be played including Dr. Masaru Emoto (one of the world's most spiritual people at the time of his death in October 2014), Corey Goode (secret space program), Dr. Helen Caldicott (nominated for Nobel Prize and peace activist), Chris Carter (producer of the X Files), Paul Hellyer (former Canadian Defense Minister), and many others will be played.
In addition, messages from Professor Albert Einstein, President John F. Kennedy, Nostradamus, the Galactic Alliance, and other great spirits will also be given.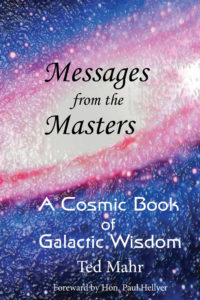 For more info on my book, please see: Messages from the Masters