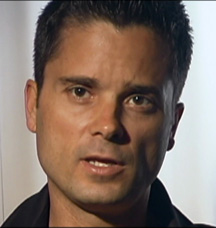 David Sereda is a Canadian film director and editor, known for Dan Aykroyd Unplugged on UFOs (2005), Quantum Communication (2009) and The Life After Death Project 2: Personal Encounters (2013). An author and ufologist, he has also published several books and is a frequent guest on Coast to Coast radio.
In 1967-68, While growing up in Berkeley, CA, an avid Star Trek fan, he spotted his first UFO with over 50 witnesses in the surrounding area. After 20 minutes, the crowd watched the UFO blink out and disappear into the invisible in a split second. Since then, Sereda has been an avid UFO researcher and has studied invisible photography.
David Sereda's first aspiration in life was to become an astronaut. He kept a scrapbook of every Apollo mission while growing up in Berkeley and San Francisco, California in the 1960s. With a permanent and affected memory, David grew up as a UFO enthusiast never living in doubt of the phenomena that has swept the world since the Roswell incident in 1947. His interest in space, religion, philosophy, astronomy and science led him on his career in related fields. He has worked deeply in high technology, on environmental and humanitarian issues and as a professional photographer for over 20 years. He has studied world religion, science, physics and paranormal psychology for over 25 years on virtually hundreds of issues.
Ted's broadcast with David Sereda on 1.9.15