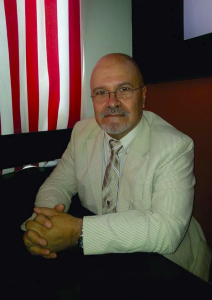 (Please scroll down for Ted's interview on January 15, 2016)
When we think about Dr. Angel Luis Fernandez, it becomes imperative to use a word such as versatile. He is an exceptional citizen of the world, who possesses a disconcertingly extensive flow of knowledge, some acquired, some innate. He demonstrated an extreme curiosity for the mysterious and unknown since his very early childhood. He completed academic studies in Spain, England and the United States. In the early 70s he distinguishes himself by his philarmony or passion for music, this inner feeling accentuated and perpetuated by his loquacity when speaking, has given him an exquisite and subliminal style to his musical compositions. The same way, his rich and cumulative range of words, that he himself alone learned how to turn into prose, gives him a natural and spontaneous wisdom reflected in all his written compositions, such as: "The Manifest That", "Fifty Days of Fall" (a poems collection), "For life in UNICEF and UNESCO", "Project of an Academic Center", "Managerial Development", "The White Book of the Astern Child" (UNICEF), Messengers of Light, the A1 Transcription collection, The Book of Life, ADD, Deficit or Superavit? etc., besides an extensive list of articles in local newspapers and magazines, both national and international.
For his gifts of magnanimity and detachment Dr. Fernández is without a doubt a humanitarian of life. His predilection for careers of helping others and community service shows up very clearly in his Currículum Vitae: He studied Medicine, Philosophy and Letters and Psychology of Education, besides Business Administration, School Management, Human Resource management, Literature and other disciplines, in prestigious universities of Spain, England, United States and other European countries.
His great sensibility before people, animals and vegetables indefension, against the aggressive rush of everyday life, does make him become a proselytizing of vocation proselytist. He posseses the capacity of a superior intelligence, which frames him into an existential picture of honor. He defends with sweetness and humility (not exempt of firmness, zeal and sagacity), his knowledge and position over the creation and organization of the universes, the creatures that populate them and their philosophies and religions. At the same time he confesses himself to be a committed defendant of life's rights in its human, animal and vegetal existence.
It seems as if his perception of the majestic creation that sublimates day after day, would inspire him to explore new areas of progress, through a range of knowledge expressed with a surprising and majestic artistic versatility, such as: Art, History, Music, Languages, etc.
This human being, poet, musician, teacher, director and administrator, who has taken part of important organizations such as the UNICEF and the UNESCO, is today the President of the Board of Trustees and Directors of an important Consortium of universities based in New York City.
He has dedicated his whole life with a unique abjection to the human race and its conditions and has received several recognitions for his achievements as an educator, diplomat, counselor and others, in many countries.
In conclusion, as the most distinguished qualities that Dr. Fernandez possesses, we should mention his sensibility and respect for the beauty of the universes, his altruism, love and philanthropy along with his extensive and successful career, his admiration for the female beauty and his high concept of friendship. He shares his role as a father, a friend and a life time companion, when it comes to sadness and happiness feelings, with all those who are part of his family circle and even though as he himself expresses it, he is just an apprentice of everything but a teacher of nothing, the reality is that Dr. Fernandez constitutes a basic and overachieved support to the innovative and challenging XXI century.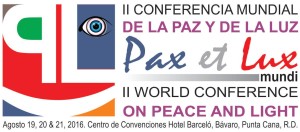 He is organizing a conference in the Dominican Republic called the Conference of Peace and Light, which will be held August 19, 20, and 21, 2016. Ted (the Host of Out of this World Radio) will be a keynote speaker at the conference, which will be to create a better and happier world!
Ted's interviews with Dr. Fernandez
July 8, 2016 (First 30 minutes)
March 25, 2016
January 15, 2016 (First 30 minutes)